4,132 total views
Thanks to ICAI for releasing fund of ₹ 1 Lakh for the medical treatment of CA Student !
The Institute of Chartered Accountants of India has released fund of ₹ 1 Lakh for the medical treatment of CA Student Sambana Dinesh Kumar from Hyderabad.
I wanted to take this opportunity to thank The Institute of Chartered Accountants of India (ICAI) and all of those responsible for the financial assistance of Rs. 1,00,000/- (#One_Lakh) for the cancer treatment of CA Student Mr.Dinesh from Hyderabad.
I cannot thank you enough for your generosity.
I sent an email seeking fund on 27th of October,2018 and our beloved ICAI President CA Naveen ND Gupta has given his approval on the same day within less than 6 hours on mail.
And CA. Atis Basu sir, Joint secretary ICAI, has immediatley responded and he always attended my calls with patience despite of his busy schedule and even came to office and worked on last sunday 23rd of December on this file.
Right from the day-1 CA M P Vijay Kumar sir, CA Sripriya Kumar mam has regularly follwed-up despite of their busy schedules and election campaign, words are not enough to thank you sir, for the support you shown.
As per records Mr.Dinesh was the first student to receive fund from CASBF of ICAI from SIRC region.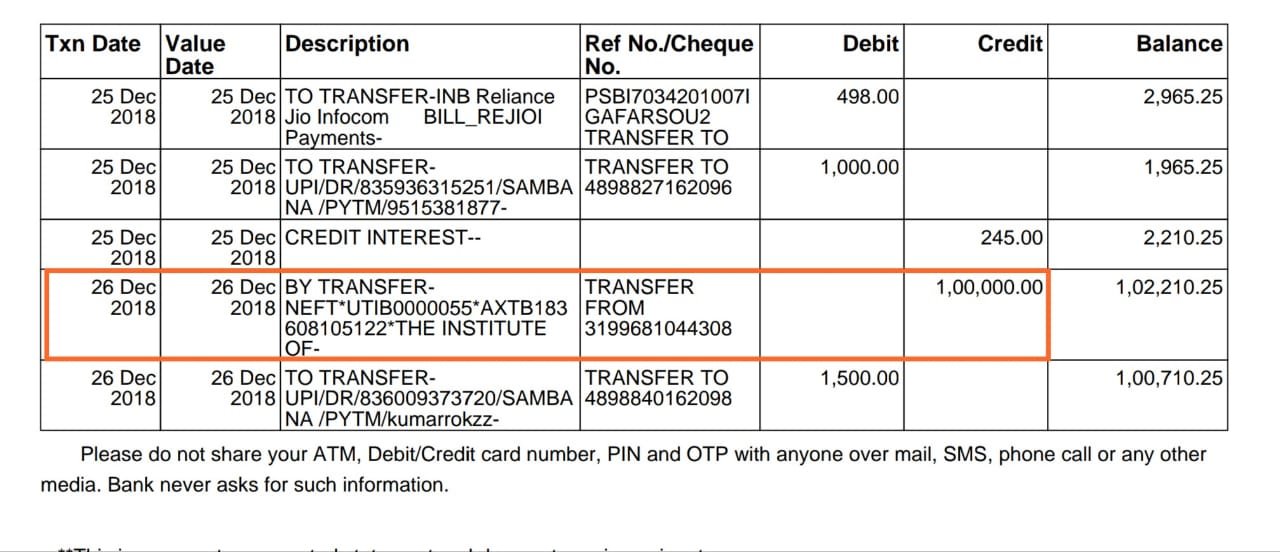 On behalf of him, I convey hearty thanks to one and all.
Now, Mr.Dinesh is undergoing treatment and he got enough funds for his treatment from ICAI, members and students of the ICAI with the help of Vijay Sicasa, Pramod Reddy and Golmal CÃ – page by seeking contribution.
And last but not the least thanks for the entire CA Faternity and Studnets who came forwarded to help Dinesh.
We are all indebted to the entire team of ICAI.